Unleashing Your Brand's Potential
with REA ADVERTISING
Transforming Brands Through Innovative Branding, Print, Design, and Digital Solutions
Bespoke solutions to unleash your potential and elevate your brand
Welcome to REA, where your brand's vision becomes our mission. We're not just a service provider; we're your partner in crafting compelling brand stories that resonate with your audience and set you apart from the competition.
Years of
Servicing Brands
A full-service advertising comprised of diverse minds who have a passion for creating digital & printed experiences.
Choosing REA means choosing a partner who understands your brand's unique needs and aspirations. We're recognized for our excellence in delivering end-to-end solutions that combine creativity, functionality, and brand identity. By staying at the forefront of industry trends and leveraging our expertise, we continuously innovate to create extraordinary experiences that empower brands to achieve their goals. But most importantly, we want to journey with you; to partner with you to elevate your brand and grow your business.
We're committed to creating exceptional value at every touchpoint. Our dedicated team, cutting-edge technology, and market expertise drive business growth and exceed client expectations with every project we undertake.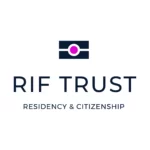 I recently used REA as my corporate gift supplier for a large event in Dubai and was extremely impressed with the quality and selection of products they had to offer. The team was helpful and professional throughout the entire process, and they made sure to accommodate all of my specific requests. The gifts were a hit with my clients and I received numerous compliments on the thoughtful and unique items. I would highly recommend REA Advertising to anyone in need of the best corporate gift supplier in Dubai.
Marinelle has been so pleasant to work with, the quality of the work has also been very well done and delivery is quick! Highly recommended.
We worked with REA Advertising to create a new brand, and their team met our expectations. Marinelle was fantastic, she helped and guide us through the process, explained and gave us all the information we needed to manage it on our own. Thrilled with the outcome and can't recommend highly enough. Thankyou REA Advertising.
Reasonable prices and fast service! Thanks REA Advertising and Marinelle for the prompt responses and best assistance!
Excellent service. Ms. Marinelle was very friendly, patient and helpful. Thank you.
It was a pleasure dealing with REA ADVERTISING, especially with Ms. Marinelle who handles all of our requests and queries. Items are delivered promptly, and the finished product is excellent. Thank you and keep it up.
Really love working with this company! all staffs are the very helpful - from sales, designers to deliveries, especially Marinelle! They are our go-to company for every printing requirements! definitely would recommend!
Excellent service on time delivery very supportive and professional.
Are you ready to transform your brand with REA?
Contact us today and lets begin our journey together!